Top 3 Trends from VMworld
VMworld was an exciting show for HyperGrid this year. We got first-hand experience talking to many VMware users who are looking to optimize and scale their existing infrastructure or see if and how they should be migrating to cloud.
Cloud (private & public) was the hot topic. Duh.
However, for many attendees, cloud still poses a large question mark. We get long "Ummm…"s when we ask:
How are you planning your cloud migration?
Are you fully prepared to manage your cloud?
Have you rightsized your environment and do you know the exact cost?
How are you optimizing and ensuring you're not wasting resources?
Are you relying on manual processes or guessing how to optimize?
For many attendees that visited our booth, we got a chance to show them how to answer the above questions without the guesswork.
At VMworld, we had an amazing team of technical experts that demoed our intelligent hybrid cloud management platform, HyperCloud. Time was limited on the show floor to truly show the full breadth and benefits our platform can deliver, so I want to recap here.
Here are 3 areas that got a lot of interest
1. Deciding on the right cloud
We recognize that many attendees will continue to operate on-prem infrastructure to maximize existing VMware investments and many critical workloads are still there today. However, at some point, either driven by the need to support existing pockets of cloud use or for more agility, many may consider public cloud to become part of their future strategy.
Migration Assessment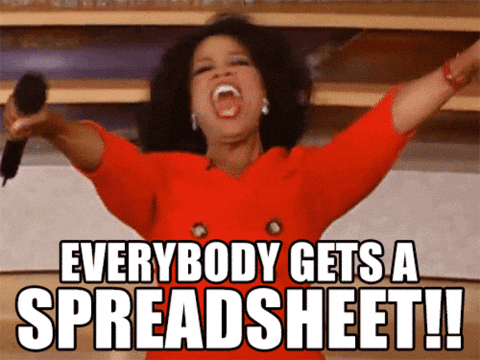 Most of those we talked to about cloud planning and migration says that it's a painful and manual process today. Or if they say it's under control, it's revealed that it's mostly done through some spreadsheets hoping to be error free.
HyperCloud provides a simple way for you to build a migration plan. Backed by real-time analytics and intelligence, our platform provides automation for planning to help you discover, visualize, rightsize your on-prem infrastructure, and forecast your cloud TCO post-migration, so you can build an accurate and low-risk project plan.
At the booth, we showed you how to run a migration analysis for a comprehensive report of how your environment will look like on any public cloud including AWS, Azure, and/or VMware Cloud (VMC). Effectively cross compare among all to see which one best fits your need.
Migration assessment is available for VMs and applications. Our forecasting takes into consideration data transfer, storage, instance type, instance size, geo's, and AZ's among other things.
Disaster Recovery
For those who want to implement DR, we showed you how you can take advantage of public cloud and cross-compare among AWS, Azure, and/or VMC. With HyperCloud, you can build a DR plan for your critical workloads. Size your applications to identify the best cloud instance for backup and map your application dependencies to ensure complete recovery.
2. How to optimize and reduce wasted resources
From our conversations at the show, optimizing on-prem, private, or public cloud has been a manual process for most, or a process that's "in my head" as one user said. We picture it might look something like this: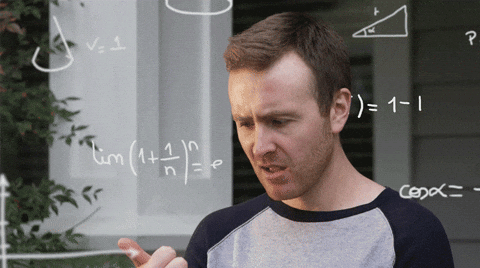 Optimizing is an ongoing process whether your IT footprint is on-prem or hybrid. As we think about this at HyperGrid, we think there should be policies and workflows that will proactively help you prevent cost overruns and resource wastage before they happen.

No more idle, unused resources or VMs
Our experts at the show demo'd how easy HyperCloud provides an inventory of your existing environment with a comprehensive analysis of all the resources/VMs that are idle or unused.
This report presents an accurate picture of your current environment, so you can take action to reclaim resources and optimize.
Rightsized resources and costs
You can use this report with rightsized resources to further analyze what your public cloud costs may look like. For workloads that are on the public cloud, HyperCloud can help you optimizes and reduce costs. (Cloud waste is typically 50% of most organizations' cloud spend, just FYI.)
Provisioning with real-time Analytics
Here's another neat feature we showed at the booth.
You can also make the best provisioning decisions using real-time analytics and avoid overprovisioning. Choose the right instance becomes an objective decision based on optimized cost analytics and workload performance without the guesswork.
Leases and quotas
Our platform also provides additional automation for leases and quotas with spending and resource ceilings, policy scheduling to power VMs off when not in use, and many more.
3. Expertise in any cloud with one platform
One of the biggest pain I recall from attendees is not really knowing what will happen after migration. Most are thinking about going to cloud or planning cloud migration, but many are unsure of what will come after.
Here's what we think you should strongly factor into your cloud planning when you think about your cloud strategy past the migration phase: expertise to support and scale.
You need to ensure you have the cloud expertise that can support business critical operations. Many may consider getting additional training or add new talent that specializes in AWS, Azure, Google Cloud, and/or VMC or any other specialized cloud functions. Whichever you choose, you may be faced with budget and time constraints.
Win cloud adoption with just one solution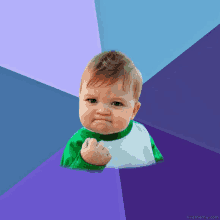 By leveraging our platform to build and execute your cloud strategy, you can address and bridge skill gaps without additional headcount. Reap the benefits across all major public clouds while reducing the money and time it would traditionally take to get there.
Our platform equips you and your team with the expertise you need to carry out cloud operations seamlessly and efficiently. You can plan, optimize, and automate with capabilities such as security, governance, DevOps, and container services all in one platform. Set up policies and automation on HyperCloud once, and use on any cloud.
HyperCloud provides a simple interface that is easy to use and simple to learn. Invest in a platform that meets today's needs and grows with you as you build or scale your cloud strategy.
Sign-up for free trial and earn a $50 gift card
From now until October 15, 2018, receive a $50 Amazon gift card when you run a free migration/DR assessment or an optimization analysis with our free 30-day trial. Sign up here! No payment method required. Limit one per organization.